Counter-piracy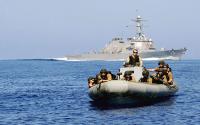 Counter-piracy encompasses the various methods employed to prevent maritime piracy, including evasion, patrol, and interdiction. UNCLOS does not directly address maritime piracy but does contain provisions relevant to maritime interdiciton operations.
Quicktabs: Keywords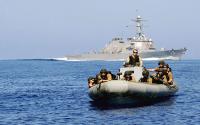 The author looks at a number of options for the U.S. to address the problem of maritime piracy, including strengthening international norms by ratifying UNCLOS.
[ More ]
Ratifying LOSC will also enhance U.S. counter-piracy efforts by improving America's ability to shape the legal authorities the international community relies on to combat piracy, especially in instances where existing agreements do not account for advancements in technology. 
UNCLOS provisions for counter-piracy have not kept pace with current developments and its EEZ provisions can complicate the ability of other states to act to thwart pirates.