China's War on Maritime Law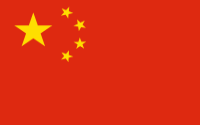 The author argues that "it's time for fellow seafaring states to mount a more vocal, more forceful defense of freedom of the seas" and challenge China's excessive claims.
Quicktabs: News
As the pre-eminent global maritime power, the U.S. has significant interests in the global effect of the Convention's rules and their interpretation with many issues that of greater concern to us than to most other countries (for example, preserving freedom of navigation rights). Our adversaries view this as a weakness they can exploit and are shaping the course of the convention in ways adverse to U.S. interests while the U.S. remains on the sidelines, unable to participate in the discussion as a non-party.