Cut Undersea Cable Plunges Yemen Into Days-Long Internet Outage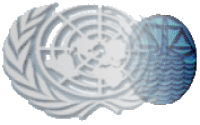 An underseas cable accident plunged the country of Yemen into a days-long internet outage, underscoring the fragility of the current internet infrastructure.
Quicktabs: News
Undersea cables are a valuable commodity in the 21st century global communication environment. The undersea consortium is owned by various international companies such as ATT, and these companies provide high-speed broadband connectivity and capacity for large geographic areas that are important entities of trade and communications around the globe. If undersea cables were cut or disrupted outside of the U.S.