China has been stockpiling rare earth minerals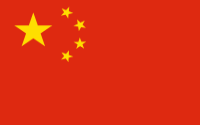 China is using government funds to stockpile rare earth minerals amid concerns its reserves are running low, a state newspaper has reported. According to the China Securities Journal the stockpiling is already well underway, and most likely began a while before the country published a white paper on 20 June announcing the extent of its dwindling supplies and suggesting it would build a strategic reserve.
Quicktabs: News
U.S. companies increasingly seek to engage in seabed mining for minerals such as rare earth elements and cobalt that are critical to the broad U.S. economy and used in producing defense assets. The deep seabed contains two potential sources for rare earth elements: polymetallic nodules which typically contain manganese, nickel, copper, cobalt and rare earth minerals; and  sea-floor hydrothermal vents which pump out rare-earth elements dissolved in their hot fluids.