Our Ocean Summit: Stemming the Tide of Ocean Degradation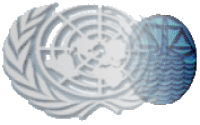 The author reviews the progress made at the recent 'Our Ocean' summit and argues that further progress will require U.S. leadership, starting with ratifying UNCLOS.
Quicktabs: News
While the United States took a leading role in creating UNCLOS, it is not one of the 165 countries that have ratified the treaty. At the Economist World Oceans Summit in February, Secretary Kerry criticized the U.S. Senate for inaction—while adding that the United States is nonetheless "committed to living by the law of the sea even though it isn't ratified." But there is no substitute for ratification, which would benefit the United States for a host of reasons, both practical and symbolic. One of the most important is the signal it would send to the rest of the world. In his May speech at West Point, President Obama once again called for Senate action on UNCLOS. "American influence is always stronger when we lead by example," he explained, "we can't exempt ourselves from the rules that apply to everybody else."
Preventing the continued destruction of three quarters of our planet will require inspired U.S. leadership of the sort that was on display last week in Washington. The health of the ocean is essential for the survival not only of sea life, but of human life. As oceanographer Jacques Cousteau warned in 1981, "[the ocean] is man's only hope. …we are all in the same boat."
"