Opportunity in the Arctic: Defrosting Russia and America's Chilly Relationship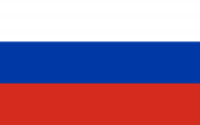 The author evaluates the expanding cooperation between India and Russia in the Arctic and argues that "[w]hile the Arctic might not seem like a priority for many Americans, it should not be overlooked as an important region for salvaging the U.S.-Russian relationship."
Quicktabs: News
Tension between Russia and other Arctic nations will remain high as they continue to compete for Arctic territory. Maintaining UNCLOS as a viable legal framework for settling Arctic territorial claims should help avert potential confrontations between Russia and other UNCLOS members.