Russia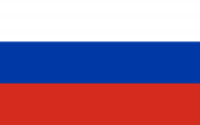 Russia ratified the UNCLOS in 1997 and, as an Arctic nation, is claiming a large extended continental shelf as far as the North Pole based on the Lomonosov Ridge within their Arctic sector.
Quicktabs: Keywords
Tension between Russia and other Arctic nations will remain high as they continue to compete for Arctic territory. Maintaining UNCLOS as a viable legal framework for settling Arctic territorial claims should help avert potential confrontations between Russia and other UNCLOS members.
Strategic environment and level of cooperation between Russia and the United States in the Arctic will be based on the state of their bilateral relations in general, and not on the U.S. decision of whether or not to ratify the UN Law of the Sea.