Precautionary Approach Needed for Deep-Sea Mining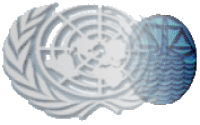 Pew Environment advocates for a precautionary approach to the emerging deep seabed mining industry, arguing that "[l]arge, ecologically important areas of the seabed should be closed to mineral extraction, and precautionary standards must be adopted by the ISA to minimize environmental damage where mining does occur."
Quicktabs: News
Deep seabed mining could have serious impacts on the ocean environment and the future livelihoods and well being of coastal communities.  An international, multi-sector approach to management and protection, similar to that under development by the International Seabed Authority under UNCLOS, is needed, if we are to ensure the health and sustainable use of our oceans.