Turbulent Waters: The United States, China, and the South China Sea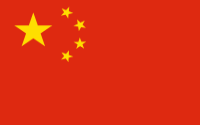 The author looks at the rising tensions between China and its neighbors especially over the disputed islands in the South China Sea and proposes the U.S. engage the parties through multilateral forums like ASEAN and UNCLOS.
Quicktabs: News
Ultimately, peaceful resolution of competing maritime claims in the South China Sea will require multilateral negotiations in conformity with international law, as Secretary of State Hillary Clinton has observed. The brass ring is a binding Code of Conduct among rival claimants, which has proved elusive. Achieving this result will require at least two shifts. The first is a united front among the members of the Association of Southeast Asian Nations (ASEAN), whose summit in Pnomn Penh in July collapsed into acrimony on this question, thanks to Chinese pressure on the Cambodian hosts. Cambodia gets a second chance to get it right this month, when it hosts the final major meeting of its ASEAN chairmanship, which will consider an Indonesian-proposed draft of the code. The second is real movement from China. At stake in the South China Sea is the entire concept of China's peaceful rise. Recent weeks provide a glimmer of hope in this regard, including Beijing's endorsement in mid-October of a joint declaration with ASEAN counterparts, which among other provisions commits the parties to peaceful resolution of disputes and the ultimate goal of a code of conduct. The end of China's protracted leadership transition , which will officially begin during the eighteenth Communist Party Conference on November 8 may allow a mellowing of recent Chinese behavior, giving the incoming government of Xi Jinping an opportunity to rein in the more assertive positions of the Peoples Liberation Army (PLA) on maritime issues.
The Obama administration should encourage all parties to move as promptly as possible toward a binding code of conduct. To be sure, as Tom Wright points out, the United States would have much more diplomatic credibility and influence if it were actually a party to UNCLOS, which would demonstrate that it is willing to play by the same rules that it seeks for others. In this regard, the upcoming lame duck session of Congress would be an ideal time for the Senate to finally ratify UNCLOS.
"