Environmentalists Tie Trump's Hands on Deep-Sea Mining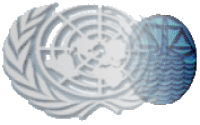 On Wednesday, the Center for Biological Diversity announced it has settled a federal court lawsuit against the National Oceanic and Atmospheric Administration and its parent agency, the U.S. Department of Commerce, in a move that will compel federal officials to conduct in-depth assessments of the risks to wildlife and underwater ecosystems before issuing permits for the exploration of the ocean floor for rare-earth metals and minerals.
Quicktabs: News
Deep seabed mining could have serious impacts on the ocean environment and the future livelihoods and well being of coastal communities.  An international, multi-sector approach to management and protection, similar to that under development by the International Seabed Authority under UNCLOS, is needed, if we are to ensure the health and sustainable use of our oceans.