We Need to Regulate the Seabed Before Mining Companies Destroy It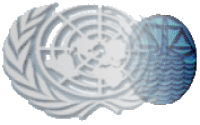 An international group of marine scientists published an article in Science in which they outlined the desperate need for an international effort to regulate the ocean floor, in order to preserve the deep sea's unique and largely uncharted ecosystems. The article came in response to the growing threat to these ecosystems from commercial deep sea activities, particularly deep sea mining.
Quicktabs: News
Deep seabed mining could have serious impacts on the ocean environment and the future livelihoods and well being of coastal communities.  An international, multi-sector approach to management and protection, similar to that under development by the International Seabed Authority under UNCLOS, is needed, if we are to ensure the health and sustainable use of our oceans.