Lawless on the High Seas: Why the U.S. Can and Must Ratify UNCLOS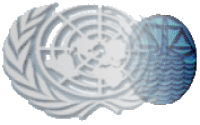 The author makes a strong case for ratifying UNCLOS, arguing that by failing to do so, "the United States loses out on national security, oceanic trade, resource extraction, and its own values as defender of the rule of law."
Quicktabs: News
There is a strong economic, military, and strategic case to be made for U.S. ratification of UNCLOS. Economically, the U.S. would benefit by attaining new protections for its vital maritime industries while opening up new industries and vast amounts of terroritory. The military case is just as strong with the overwhelming consensus of military leaders advocating for ratification as a way to ensure the freedom of navigation rights the U.S. depends on. Finally, ratification of UNCLOS would help the U.S.