The Deep Sea May Soon Be Up for Grabs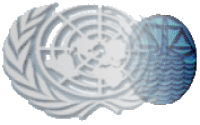 The rush to exploit the riches of the deep ocean and seafloor is beginning. As pollution, overfishing and climate change sap the productivity of surface waters, many countries and companies are scouting new territory deeper down. This presents a threat the deep ocean has never faced.
Quicktabs: News
Deep seabed mining could have serious impacts on the ocean environment and the future livelihoods and well being of coastal communities.  An international, multi-sector approach to management and protection, similar to that under development by the International Seabed Authority under UNCLOS, is needed, if we are to ensure the health and sustainable use of our oceans.