Deep-sea mining could begin next year. Here's why ocean experts are calling for a moratorium.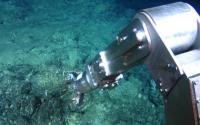 Deep-sea mining in international waters is currently illegal, and environmental organizations, scientists, and many governments want to keep it that way. They argue that the practice could irreversibly harm one of the planet's remotest ecosystems, one of the few places on Earth that has largely escaped human disruption.
Quicktabs: News
Deep seabed mining could have serious impacts on the ocean environment and the future livelihoods and well being of coastal communities.  An international, multi-sector approach to management and protection, similar to that under development by the International Seabed Authority under UNCLOS, is needed, if we are to ensure the health and sustainable use of our oceans.