Consensus of experts advocate for U.S. ratification of UNCLOS
A broad, bipartisan consensus supports U.S. ratification of the Law of the Sea Convention, and has consistently argued on its behalf for the past 30 years. This coalition includes high-level officials from the past six administrations and backing by all Presidents since Clinton. It also includes a range of senior defense officials including every Chief of Naval Operations. The Convention has also been strongly supported by every major ocean industry, including shipping, fishing, oil and natural gas, drilling contractors, ship builders, and telecommunications companies, and representatives of the oil and gas, shipping, and telecommunications industries testified in favor of the Convention before the Senate Foreign Relations Committee.
Quicktabs: Arguments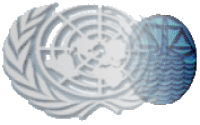 The Maritime Law Association of the United States, joined fully by the American Bar Association, emphatically urges the Biden Administration and the Senate to take immediate action to ratify both the Rotterdam Rules and UNCLOS and allow the U.S. to best address current and future global maritime issues.
[ More ]