Opinion: To Support U.S. Interests, Ratify UNCLOS and Rotterdam Rules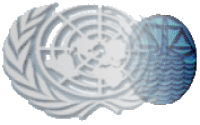 The Maritime Law Association of the United States, joined fully by the American Bar Association, emphatically urges the Biden Administration and the Senate to take immediate action to ratify both the Rotterdam Rules and UNCLOS and allow the U.S. to best address current and future global maritime issues.
Quicktabs: News
Senate ratification of UNCLOS is now more urgent than ever so the U.S. can legally challenge China's ongoing maritime expansionism, including China's militaristic annexation of the Spratly Islands in the South China Sea and China's bellicosity towards Taiwan, the Philippines, Australia, and Pacific trade routes used to transport U.S. cargo. China is also trying to restrict freedom of navigation and overflight on the high seas off its shores, contrary to UNCLOS. 
Since the U.S. is not a party to UNCLOS, we are handcuffed and nothing but hypocritical when criticizing China for its UNCLOS transgressions. Troubling too, unless we ratify UNCLOS, the U.S. will be left ashore when China strikes paydirt following the issuance of deep-sea mining permits scheduled for 2023 by the UNCLOS-created International Seabed Authority.
Even with U.S. domestic political divisiveness, China's maritime militarism and maneuvering is something Republicans and Democrats should agree to constrain by bilaterally mustering the two-thirds Senate vote needed under the U.S. Constitution to ratify this treaty.
China also needs to be closely watched in the Arctic -- another region where the U.S. is hamstrung without the force of UNCLOS behind us. China claims to be a "Near-Arctic State" and is conducting "scientific research" in the Arctic. To maintain its "Polar Silk Road" China is building its third Arctic icebreaker -- in contrast to the U.S. which now has only one old heavy icebreaker that splits its time between the Arctic and the Antarctic.
"
A broad, bipartisan consensus supports U.S. ratification of the Law of the Sea Convention, and has consistently argued on its behalf for the past 30 years. This coalition includes high-level officials from the past six administrations and backing by all Presidents since Clinton. It also includes a range of senior defense officials including every Chief of Naval Operations.

There is a strong economic, military, and strategic case to be made for U.S. ratification of UNCLOS. Economically, the U.S. would benefit by attaining new protections for its vital maritime industries while opening up new industries and vast amounts of terroritory. The military case is just as strong with the overwhelming consensus of military leaders advocating for ratification as a way to ensure the freedom of navigation rights the U.S. depends on. Finally, ratification of UNCLOS would help the U.S.