U.S. Navy's freedom of navigation is continually challenged by excessive claims
U.S. Naval forces are continually challenged by more than 100 illegal, excessive claims around the globe that adversely affect vital navigational and over-flight rights and freedoms. Accession to UNCLOS would give the U.S. Navy more tools to help rollback these violations.
Quicktabs: Arguments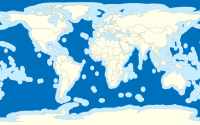 The authors review the threat from China's aggressive claims in the South China Sea to the global maritime order and recommend a number of ways (short of ratifying UNCLOS) that the U.S. can "safeguard U.S. interests and raise the costs of further destabilizing Chinese behavior."
[ More ]