Article 82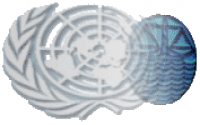 Article 82
Payments and contributions with respect to the exploitation of the continental shelf beyond 200 nautical miles
The coastal State shall make payments or contributions in kind in respect of the exploitation of the non-living resources of the continental shelf beyond 200 nautical miles from the baselines from which the breadth of the territorial sea is measured.
The payments and contributions shall be made annually with respect to all production at a site after the first five years of production at that site. For the sixth year, the rate of payment or contribution shall be 1 per cent of the value or volume of production at the site. The rate shall increase by 1 per cent for each subsequent year until the twelfth year and shall remain at 7 per cent thereafter. Production does not include resources used in connection with exploitation.
A developing State which is a net importer of a mineral resource produced from its continental shelf is exempt from making such payments or contributions in respect of that mineral resource.
The payments or contributions shall be made through the Authority, which shall distribute them to States Parties to this Convention, on the basis of equitable sharing criteria, taking into account the interests and needs of developing States, particularly the least developed and the land-locked among them.
Quicktabs: Keywords
UNCLOS is silent on how UNCLOS nations that receive Article 82 royalty revenue should spend it. Recipients are apparently free to spend the funds on military expenditures or simply deposit them into the personal bank accounts of national leaders.
If the U.S. accedes to UNCLOS, it will be required pursuant to Article 82 to transfer royalties generated on the U.S. continental shelf beyond 200 nautical miles (nm)—an area known as the "extended continental shelf" (ECS)—to the International Seabed Authority.