Revenue Sharing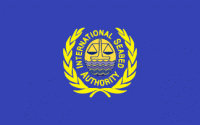 In Article 82 of UNCLOS, state parties agreed to pay a royalty to the International Seabed Authority for exploiting ocean mineral and energy resources, which will then be distributed to land-locked states:
"The coastal State shall make payments or contributions in kind in respect of the exploitation of the non-living resources of the continental shelf beyond 200 nautical miles from the baselines from which the breadth of the territorial sea is measured."
Quicktabs: Keywords
The U.S. safeguard against such transfers becomes operative through the interaction of the convention and the 1994 agreement. Convention Article 161, paragraph 8(d) requires consensus of the ISA council to distribute economic benefits, pursuant to Article 162. Section 3, paragraph 15(a) of the annex to the 1994 agreement provides the United States a permanent seat on the council by virtue of being the largest economy on the date of entry into force of the convention.
By ratifying UNCLOS, the U.S. would be subjecting its resource extraction industries to control by the United Nations. Furthermore, these industries would be assessed a royalty fee on these resources that the International Seabed Authority would redistribute to other states, possibly counter to U.S. national security interests.
If the U.S. accedes to UNCLOS, it will be required pursuant to Article 82 to transfer royalties generated on the U.S. continental shelf beyond 200 nautical miles (nm)—an area known as the "extended continental shelf" (ECS)—to the International Seabed Authority.