A Hole in the U.S. Approach to Beijing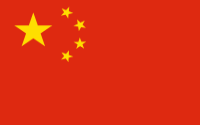 In response to China's aggressive claims in the South China Sea, the U.S. has been shifting its own focus to the legal domain. It is insistent that when it comes to maritime rights and access to natural resources, the law that truly matters is international law even though the U.S. position is significantly weakened by its non-party status to UNCLOS.
Quicktabs: News
As a signatory to UNCLOS, the PRC occasionally implies that its interpretations should trump those of the United States, which has yet to ratify the convention that Washington nevertheless employs as a bludgeon against Beijing's claims that UNCLOS permits limitations by coastal states on foreign military activities in the EEZ.