Crimea, Climate Change, and U.S.-Russian Relations: A Perfect Storm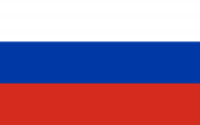 Russia possesses the world's most Arctic shoreline, water, and operating resources. But the United States is also an Arctic nation, even if much of the American public tends to under-appreciate this special status. With frigid international tensions and the severe impacts of climate change swirling like a perfect polar storm, the United States can't afford to ignore the opportunities and obligations that come with being one of the world's few Arctic nations.
Quicktabs: News
Tension between Russia and other Arctic nations will remain high as they continue to compete for Arctic territory. Maintaining UNCLOS as a viable legal framework for settling Arctic territorial claims should help avert potential confrontations between Russia and other UNCLOS members.