The Melting Arctic: An Opportunity to Cool Down Tensions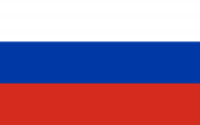 The author argues that "[t]he U.S. would be wise to ratify the United Nation Convention on the Law of Sea [UNCLOS], a convention that the U.S. Navy and coast guard already abide by, allowing the United States to utilize the international legal framework to successfully petition its case in the Arctic. In a world growing in tensions between old foes, the Arctic could prove an opportunity to cool down tensions and rebuild trust between the West and Russia."
Quicktabs: News
The general discourse on the Arctic has focused on the risks of military escalation. Though security is a relevant factor when discussing Arctic issues, the region is unlikely to witness military escalation. U.S. Special Representative for the Arctic, Admiral Robert J. Papp, Jr., recent remarks suggest that Russia is not militarizing the Arctic are insightful. Papp noted that the U.S. does not believe Russia is acting unreasonably as the melting Arctic is driving increased maritime traffic in Russia's waterways.
The Arctic region has tremendous global potential, if not for its resources, but for the environmental and ecological impact of its changing landscape. The nature of the environment in the Arctic favors collaboration rather than competition. The rhetoric may at times appear aggressive in nature, however Arctic nations, including Russia, understand that in order to reap the benefits of the Arctic, cooperation will be crucial. In a global environment marked by instability, conflict and a rise in mistrust, the Arctic region might prove to be a region where trust can be rebuilt and cooperation re-established between global powers.
"
Tension between Russia and other Arctic nations will remain high as they continue to compete for Arctic territory. Maintaining UNCLOS as a viable legal framework for settling Arctic territorial claims should help avert potential confrontations between Russia and other UNCLOS members.