Why the United States Needs to Join UNCLOS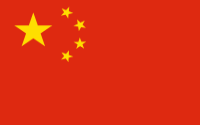 The United States should ratify the United Nations Convention on the Law of Sea (UNCLOS) in the wake of Manila's victory over Beijing in The Hague-based Permanent Court of Arbitration (PCA) says one senior Democratic lawmaker. The United States—which acts as the guarantor of the liberal-institutional world order—is notably absent from the treaty—much to the chagrin of executive branch officials.
Quicktabs: News
As a signatory to UNCLOS, the PRC occasionally implies that its interpretations should trump those of the United States, which has yet to ratify the convention that Washington nevertheless employs as a bludgeon against Beijing's claims that UNCLOS permits limitations by coastal states on foreign military activities in the EEZ.