The Arctic Could Be the Next South China Sea, Says Coast Guard Commandant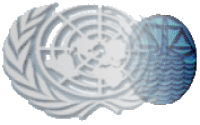 Rich with energy resources, minerals and strategic positioning, the warming Arctic is ripe for territorial disputes, USCG Adm. Zukunft warns in a recent speech.
Quicktabs: News
By remaining outside of UNCLOS, the U.S. is ceding its leadership role in the region in a number of ways. First, and most importantly for the U.S. strategic and economic interests, by remaining outside of the treaty the U.S. is not able to submit its claims for the extended continental shelf in the Arctic to the CLCS, preventing U.S. industries from claiming mineral rights. Secondly, existing Arctic governance regimes are based on and rely on UNCLOS and the U.S. non-party status prevents it from contributing as a full partner, weakening the overall Arctic governance regime. Finally, U.S.