Is The Arctic The Next South China Sea? Not Likely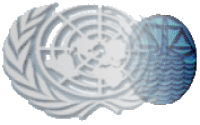 The author argues that while the Arctic is increasingly becoming a source of geopolitical interest with Russia and China squaring off, it is unlikely to lead to conflict in that same way that the situation in the South China Seas as any disputes "can probably be settled by peaceful means, because the poles are literally the only places on Earth with no history of warfare over territorial claims."
Quicktabs: News
Despite the rhetoric, disputes over Arctic resources are unlikely to devolve into conflict as states have to date been operating in a cooperative manner and there are sufficient international forums and structures (including UNCLOS) in place to manage disputes if they should occur.