A Navy LOST?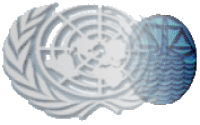 Irony of ironies: The principal champion of the Law of the Sea Treaty (LOST) is the United States Navy. Yet predictably few organizations would suffer more than America's naval forces from a supranational government of the oceans empowered by U.S. accession to that treaty.
Quicktabs: News
Of all institutions, the Navy should be alive to the dangers that such a treaty entails. After all, the service's civilian leader, Secretary Donald Winter, for one has expressed grave concerns about the impact domestic environmentalists and their litigiousness currently have on Navy and Marine Corps' operations.
Such challenges are likely to pale by comparison with the edicts handed down by multilateral tribunals whose deciding votes are, in every instance, selected by international bureaucrats (in the case of one arbitral panel, by the U.N. secretary-general himself). A recent paper written by Dr. Jeremy Rabkin for the American Enterprise Institute under the provocative title, "Do We Really Want to Place the U.S. Navy Under International Judicial Supervision?" makes clear that, by so doing, we would open ourselves to expanded attacks via "Lawfare" — the technique of using treaties, courts and international law as an asymmetric weapon against us:
"It is estimated that the United States has more practicing lawyers than all other countries put together. Separation of powers and an active, independent judiciary invite challenges to decisions of officials in the executive branch, just as we scrutinize and challenge so many other institutions in our society. What that means is that it is much harder for the United States to shrug off international legal claims than it may be for more centralized or repressive countries such as China."
"