White House Calls High Seas Treaty a Tool Against Iran, Russia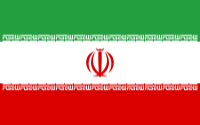 The Obama administration on Wednesday used an obscure high-seas treaty to take aim at global rivals Iran, for its threat to blockade the Strait of Hormuz, and Russia, for its rush to claim natural resources exposed by the Arctic ice melt, while also dangling an olive branch before a domestic rival in hopes of winning the treaty's passage in the U.S. Senate.
Quicktabs: News
After a decade of war in the Middle East, the U.S. faces "a range of security challenges that are growing in complexity," Panetta said. Those include terrorism, the nuclear ambitions of Iran and North Korea, Middle East and North African instability, and China military buildup.
"These real and growing challenges are beyond the ability of any single nation to resolve alone," the defense secretary said. "That is ... why the United States should be exerting a leadership role in the development and interpretation of the rules that determine legal certainty on the world's oceans."
Panetta opaquely sent a message that joining the convention would allow the U.S. a new tactic in countering the anti-Washington whims and actions by Iran, China, and Russia.
Approving the treaty would hinder Iran's ability to close the Strait of Hormuz, a key oil transit route, which Tehran has recently threatened to do.
"We are determined to preserve freedom of transit there in the face of Iranian threats to impose a blockade," Panetta said. "U.S. accession ... would help strengthen worldwide transit passage rights under international law and isolate Iran."
"