Law of the Sea Tribunal Resoundingly Affirms the Sovereign Immunity of Warships and Orders Ghana to Release Argentine Tall Ship ARA Libertad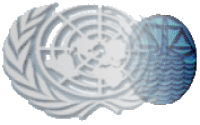 Craig H. Allen argues that the recent ITLOS decision against Ghana "should receive a warm welcome in the Pentagon—[as it] sends a clear message on the principle of sovereign immunity of warships and the readiness of ITLOS to enforce that immunity even when the warship is in the port or internal waters of another state—at least if the involved states are party to the 1982 LOS Convention.
Quicktabs: News
While the ITLOS decision may indeed be cheered in naval circles for its ringing affirmation of the sovereign immunity of warships (possibly also for military aircraft, although they are not defined in the LOS Convention, nor is their sovereign immunity addressed), it also serves as a reminder of the awkward position of the U.S. as a non-party to the LOS Convention (the Convention has been pending before the senate since 1994, but the senate has yet to give its advice and consent to accession). Accordingly, should a similar incident occur involving a U.S. Navy or Coast Guard warship, the U.S. would not be able to apply to the ITLOS for the vessel's release. Should the U.S. become a party to the LOS Convention, it should also take note of the fact that Argentina shrewdly amended its article 298 declaration on October 26th (four days before instituting its first legal action under Annex VII of the LOS Convention) to remove its early rejection of the LOS Convention's compulsory dispute settlement procedures with respect to "military activities by government vessels and aircraft engaged in noncommercial service." (¶ 34). In presenting the Convention to the senate in 1994, the Clinton administration recommended that the U.S. exempt military activities from the Convention's compulsory dispute settlement procedures. Proposed declarations by the Senate Foreign Relations Committee in 2004 and 2007 adopted that position. This case demonstrates at least one potential drawback to such exemptions.