News: By Source
NEWS: SOURCE Scientific American
Recently Added
Alphabetical List
Most Popular
Random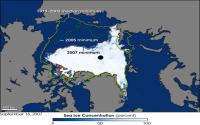 The Arctic is warming more than twice as fast as the rest of the planet, suggests a huge assessment of the region. The warming is hastening the melting of Arctic ice and boosting sea-level rise.
[ More ]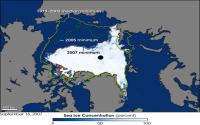 The Arctic is undergoing an astonishingly rapid transition as climate change overwhelms the region. New research sheds light on the latest example of the changes afoot, showing that parts of the Arctic Ocean are becoming more like the Atlantic. Warm waters are streaming into the ocean north of Scandinavia and Russia, altering ocean productivity and chemistry. That's making sea ice recede and kickstarting a feedback loop that could make summer ice a thing of the past.
[ More ]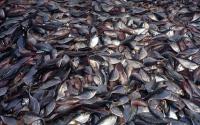 The high seas—the vast roiling ocean that reaches beyond a coastal states' 320-kilometer exclusive economic zone, or EEZ—is Earth's largest biosphere. It represents about 58 percent of our planet's oceans and is mostly unexplored, exhaustively exploited and in rapid decline. That's why there was cause for celebration a few weeks ago when, after a decade of hair-pulling discussions, national representatives at the United Nations finally agreed that the high seas need protection.
[ More ]