Revision of U.S. ability to peacefully resolve South China Sea disputes compromised by its non-party status to UNCLOS from Thu, 08/14/2014 - 00:21
As a signatory to UNCLOS, the PRC occasionally implies that its interpretations should trump those of the United States, which has yet to ratify the convention that Washing- ton nevertheless employs as a bludgeon against Beijing's claims that UNCLOS permits limitations by coastal states on foreign military activities in the EEZ. The message is that even though the United States asserts its compliance with UNCLOS, because it has not undertaken to be formally bound by the convention it has no standing to impose its self- regarding interpretations of the regime on those states that have ratified it.
Quicktabs: Arguments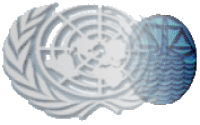 "To prevent wars, the United States needs the best tools of peace. But right now it is missing a critical one in not approving the Law of the Sea Treaty. Adopting this international pact, which 153 nations now follow, could come in very handy as the US tries to help end a heated conflict in East Asian waters."
[ More ]
Pages