Offshore oil and gas development dependent on legal protection of UNCLOS
Offshore operations are capital-intensive, requiring significant financing and insurance. Oil and natural gas companies do not want to undertake these massive expenditures if their lease sites may be subject to territorial dispute. They operate transnationally, and need to know that the title to the petroleum resources will be respected worldwide and not just in the United States.
Quicktabs: Arguments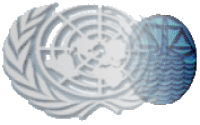 The author discusses the opportunities the offshore oil and gas industry has to break boundaries provided by "Exclusive Economic Zones" off the coasts of all our nations and take exploration beyond the traditional 200-mile limit. The means by which this can and will be accomplished is the 1982 United Nations Convention on the Law of the Sea (LOS).
[ More ]