Arctic Oil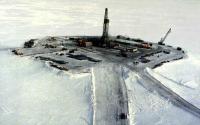 The exploration of the Arctic for petroleum is more technically challenging than for any other environment. However, with increases in technology, continuing high oil prices and drastic melting of glaciers and ice due to global warming (making it easier to drill and explore), the region is now receiving the interest of the petroleum industry.
Quicktabs: Keywords
No results for this keyword.
According to the U.S. Geological Survey, the Arctic region is the largest unexplored prospective area for petroleum remaining on earth with an estimated ninety billion barrels of undiscovered oil reserves, and 1,670 trillion cubic feet of natural gas. In addition, the unpredictability of the Persian Gulf region makes the Arctic region even more attractive for exploitation.