Intelligence Operations
Quicktabs: Keywords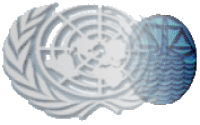 A Russian spy ship spotted about 70 miles off the coast of Delaware on Tuesday has begun "loitering" 30 miles from a US Navy submarine base in Connecticut. The U.S. Navy has responded that they are aware of its presence but respect its right to be there, even for intelligence gathering purposes, as within the freedom of navigation rights shared by all nations and that the U.S. frequently employs.
[ More ]
Opponents of U.S. ratification of UNCLOS have argued that U.S. intelligence operations will be complicated by UNCLOS because it will prevent U.S. submarines from gathering intelligence in territorial waters. However, these operations are already regulated by the existing 1958 convention which the U.S. ratified and expects other nations to abide by. Furthermore, the intelligence community has reviewed the treaty and concluded that it was still in U.S. interests to ratify the treaty.
Under the convention, the United States assumes a number of obligations at odds with its military practices and national security interests, including a commitment not to collect intelligence. The U.S. would sign away its ability to collect intelligence vital for American security within the "territorial waters" of any other country (Article 19). Further- more, U.S. submarines would be required to travel on the surface and show their flags while sailing within territorial waters (Article 20).