Japan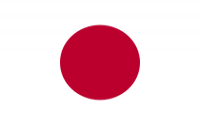 Quicktabs: Keywords
Chinese activity in the Arctic to some extent mirrors that of other non-Arctic countries, as the region warms.
The European Union, Japan and South Korea have also applied in the last three years for permanent observer status at the Arctic Council, which would allow them to present their perspective, but not vote.
This once-obscure body, previously focused on issues like monitoring Arctic animal populations, now has more substantive tasks, like defining future port fees and negotiating agreements on oil spill remediation. "We've changed from a forum to a decision-making body," said Gustaf Lind, Arctic ambassador from Sweden and the council's current chairman.
"