Law of the Sea would usurp U.S. Navy's authority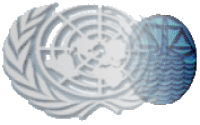 The three Republican senators explain their opposition to ratifying UNCLOS, noting that "[c]eding any authority to an international body is not only a threat to our sovereignty, it also creates another avenue for other nations to stop U.S. unilateral activity."
Quicktabs: News
Acceding to UNCLOS would expose the U.S. to lawsuits on virtually any maritime activity, such as alleged pollution of the marine environment from a land-based source or through the atmosphere. Regardless of the merits, the U.S. would be forced to defend itself against every such lawsuit at great expense to U.S. taxpayers. Any judgment rendered by an UNCLOS tribunal would be final, could not be appealed, and would be enforceable in U.S. territory.