How the US Senate Can Help Stabilize the South China Sea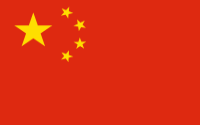 The author argues that if the U.S. wants to moderate Chinese adventurism in the South China Sea, it should ratify UNCLOS.
Quicktabs: News
Politically, the time may be right for the White House to secure the necessary two-thirds majority necessary in the United States Senate to ratify the treaty. Concern about China's assertiveness in its near seas appears to bear currency across the aisle, with both Democrats and Republicans seeing it as a primary problem. The administration should approach the issue of ratification from the angle of the U.S.-China relations, opting to avert a derailment of the debate on how UNCLOS impacts U.S. sovereignty. Indeed, between the first draft of the treaty in 1982 and its signing by President Bill Clinton in 1994, UNCLOS changed considerably, aligning itself with U.S. interests.
The good news is that both the Obama administration and senior U.S. military leaders recognize the urgency of UNCLOS ratification in bolstering the United States' position in the Asia-Pacific. A year ago, Obama noted, "It's a lot harder to call on China to resolve its maritime disputes under the Law of the Sea Convention when the United States Senate has refused to ratify it – despite the repeated insistence of our top military leaders that the treaty advances our national security." Similarly, back in 2012, the U.S. Senate Committee on Foreign Relations called on six U.S. four-star generals and admirals to testify on the issue — they were unanimous in their support of U.S. ratification.
The optics of Chinese maritime assertiveness have grown more visible since 2012, and especially since last year. When Obama made his last major public push for ratification, China wasn't actively pursuing what amounts to an attempt to bolster its claims to these disputed features within the rubric set out by UNCLOS. We've already seen that China may be the one thing that Senate Republicans find more distasteful than the current U.S. president, if the political alignments of the Trans-Pacific Partnership debate are anything to go by. The South China Sea issue, fortunately, is less dicey for Senate Democrats, who should be able to rally behind their president as well. With the exception of a few Tea Party and far-right anti-multilateralism holdouts, the months between now and January 2017 should finally permit an arrival at the long-sought two-thirds majority.
"
As a signatory to UNCLOS, the PRC occasionally implies that its interpretations should trump those of the United States, which has yet to ratify the convention that Washington nevertheless employs as a bludgeon against Beijing's claims that UNCLOS permits limitations by coastal states on foreign military activities in the EEZ.