Arctic scramble spurs new debate over U.N. Law of the Sea pact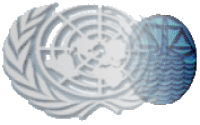 The international scramble over development, energy and climate change in the Arctic — highlighted by President Obama's trip to the Alaska's far north this week — is prompting fresh debate over whether American influence in the region may be limited by the fact that the U.S. is the only nation in the fight to have never ratified the Law of the Sea treaty.
Quicktabs: News
By remaining outside of UNCLOS, the U.S. is ceding its leadership role in the region in a number of ways. First, and most importantly for the U.S. strategic and economic interests, by remaining outside of the treaty the U.S. is not able to submit its claims for the extended continental shelf in the Arctic to the CLCS, preventing U.S. industries from claiming mineral rights. Secondly, existing Arctic governance regimes are based on and rely on UNCLOS and the U.S. non-party status prevents it from contributing as a full partner, weakening the overall Arctic governance regime. Finally, U.S.