In Arctic, Unclos is the rule, not the rejection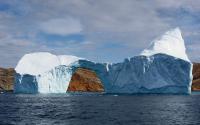 Unlike in the South China Sea, there is no disagreement that maritime claims in the Arctic should be governed by UN guidelines.
Quicktabs: News
UNCLOS represents the consensus of decades of debate on how best to govern shared ocean resources and to handle disputes over border conflicts. The Arctic nations have settled on UNCLOS, adopting it in their laws and subsequent agreements, and it forms the basis for governance of the Arctic region.