China wants a seat in an international tribunal for maritime disputes. The U.S. is against it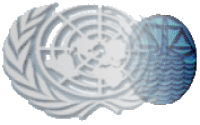 China has nominated a candidate for a judge's position in the International Tribunal for the Law of the Sea, a court that hears and settles maritime dispute. The U.S. opposed the idea and suggested that China shouldn't be given a seat because it disregards international maritime law in the South China Sea.
Quicktabs: News
As a signatory to UNCLOS, the PRC occasionally implies that its interpretations should trump those of the United States, which has yet to ratify the convention that Washington nevertheless employs as a bludgeon against Beijing's claims that UNCLOS permits limitations by coastal states on foreign military activities in the EEZ.