News: By Source
NEWS: SOURCE Nature
Recently Added
Alphabetical List
Most Popular
Random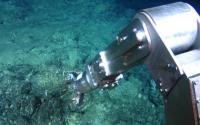 Researchers have discovered previously unknown species of sea life on the deep seabed floor, prompting concerns about how they will be impacted by the rush to mine the seabed for cobalt, manganese and other elements for use in technologies such as smartphones and electric cars.
[ More ]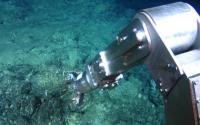 The London-based affiliate of Lockheed Martin UK announced that it is to explore the harvest of nodules in the Pacific Ocean, 1,500 kilometres southwest of Mexico.
[ More ]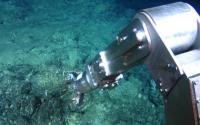 The world's insatiable demand for the rare-earth elements needed to make almost all technological gadgets could one day be partially met by sea-floor mining, hints an assessment of the Pacific Ocean's resources. But accessing the treasure trove of key elements on the ocean floor will be very expensive and potentially harmful to sea-floor ecology.
[ More ]