Freedom of Navigation program is not a long-term viable solution to address excessive claims
The United States can assert its navigational rights at any point on the globe, but it cannot be assured of a local superiority of forces simultaneously at every location of potential maritime dispute. Moreover, obvious practicality compels restraint—against both allies and potential adversaries—over maritime disputes. Even the peaceful and non-confrontational Freedom of Navigation (FON) program may present diplomatic costs and pose risks inherent in physical challenges,
Quicktabs: Arguments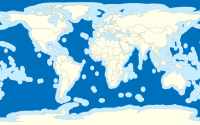 The author argues that U.S. Freedom of Navigation Operations (FONOPs) in East Asia are increasingly provocative and prone to accidents and they could lead to "a long, drawn-out crisis that, even if it stops short of war, would prove highly disruptive to U.S. efforts to cooperate with China on areas of great import."
[ More ]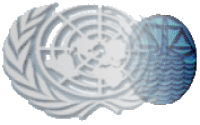 The author argues that U.S. shows of force in the South China Seas through freedom of navigation operations are counterproductive and risk turning our allies against us. Instead the author argues a diplomatic approach would be more proportional and "seems to be sufficient for other nations, including maritime powers whose rights the U.S. claims to be protecting."
[ More ]