Conservatives and the Law of the Sea Time Warp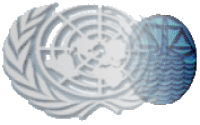 In his testimony before the Senate Foreign Relations Committee last month, former Defense Secretary Donald Rumsfeld urged legislators to reject the 30-year-old Law of the Sea Treaty, saying it would force the United States "to pay royalties to less productive countries, based on rhetoric about the common heritage of mankind." Astonishingly, Mr. Rumsfeld's Senate testimony contradicts the advice his own Defense Department gave President George W. Bush in the early 2000s. The former defense secretary seemed to be in a time warp, harking back to his mission of 30 years ago during the Reagan presidency, completely dismissing the treaty's 1994 renegotiation.
Quicktabs: News
The renegotiated International Seabed Authority, established under the treaty, provides property rights for U.S. firms to develop deep-sea mining sites that require security of tenure before they can justify the large investments required. Further, the treaty grants the U.S. the only permanent veto as to how the modest royalties, collected in return for secure property rights, are to be distributed to state parties.
Most troubling, when asked by the chairman how he would provide security of tenure sought by U.S. firms, Mr. Rumsfeld suggested that they should operate through joint ventures with other nations. His answer, implicitly understanding that U.S. nonadherence can in no way alter the international regime now in force for 161 countries, and that our firms would still operate under the treaty regime, needlessly throws away U.S. jobs, Treasury tax receipts, and critical U.S. access to strategic minerals. It would also mean no U.S. veto over any distribution of revenues, amendments to Part XI, or rules and regulations for mining.
The treaty provides property rights for miners in an area of the ocean not under the sovereignty of any nation. Absent U.S. adherence, U.S. firms cannot mine the deep seabed—as they will not have the security of tenure necessary to expend the $2 billion to $3 billion for a deep-seabed mining operation. These operations are of utmost importance for the U.S.—at stake is U.S. access to strategic minerals of copper, nickel, cobalt, manganese and rare earths worth about $1 trillion.
"