Rare Earth Elements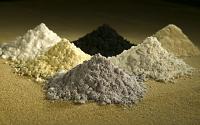 A rare earth element (REE) or rare earth metal is one of a set of seventeen chemical elements in the periodic table, specifically the fifteen lanthanides plus scandium and yttrium. They are used extensively in the production of battery alloys, ceramics and magnets that advanced technologies rely on and are a critical to the development of modern military hardware. Researchers believe that deep seabed mining could one day become a significant source of rare earth elements.
Quicktabs: Keywords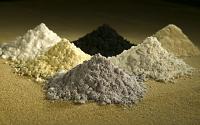 For decades, entrepreneurs have tried to strike it rich by gathering up the manganese nodules that carpet the global seabed but until now they have not been able to prove the economic viability of these ventures. The nodules turn out to contain so-called rare-earth minerals — elements that have wide commercial and military application but have hit a production roadblock.
[ More ]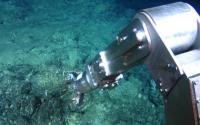 A look at the status of the deep seabed mining industry and its prospects for taking off now that the demand for rare earth metals has soared.
[ More ]
Pages